Laptop / Desktop PC Repair
We carry out equipment repairs guided by a preventive maintenance on your infrastructure.

Malware Cleanup
We maintain the integrity of your systems through periodic checks of your applications & communication networks.

Backup and Data Recovery Plans
We secure your most sensitive data with an optimal & flexible backup strategy.

Network design and configuration
We build up your communications network to meet your infrastructure needs.

Cloud Services
We manage your services & applications on the cloud, in addition to advising on best performance.

Systems Migration
We manage and plan the migration accross different systems maintaining the integrity of all your data.
Approach
Professional Technical Service for Companies
We help and guide our clients through the process for optimizing and achieving their goals in terms of Information Technology.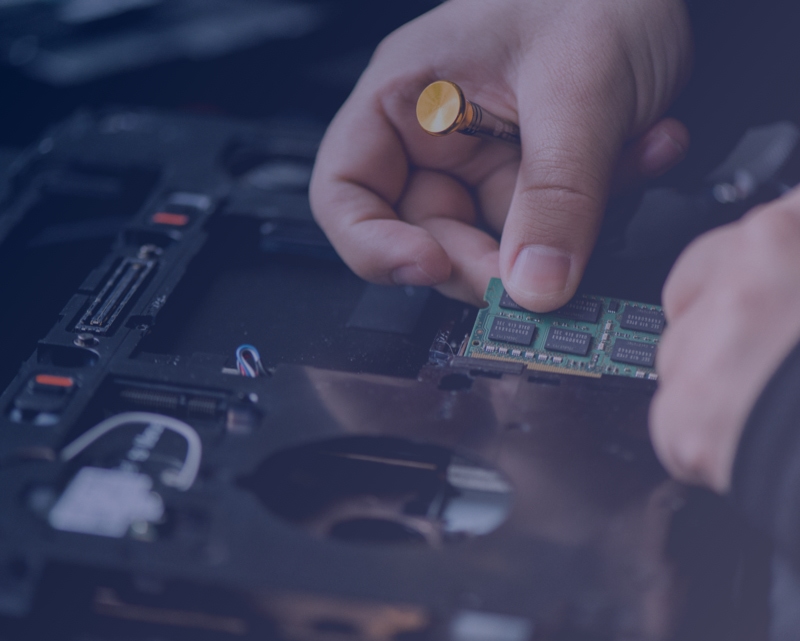 We Create Synergies Interconnecting Systems Focused on Your Business
Our job is to increase the productivity and efficiency of your company through the use of intuitive and accessible technology, which allows you to save on management and infrastructure costs.
Contact us Five Areas, One Mission.
We analyse your company  to find a solution tailored to your needs.
We offer a computer support and maintenance service, both online and face-face.
Where we are?
C/ El Callao Nº11
Talleres Palermo Coworking
Las Palmas de G.C. – 35010
Spain
Operational Hours
Monday – Friday: 9:00 – 14:00